Producing the Complective way
Local | sustainable | handmade
Slow Fashion stands for a more sustainable and conscious view on clothing. It describes the change towards more responsibility and awareness that clothing is more than a piece of fabric. Slow Fashion means deceleration in the areas of raw material selection, environmentally friendly production processes, as well as fair trade, longevity and durability of our manufactured garments. 
At Complective, we work to merge a contemporary cut and design with the growing demand for sustainability within our supply chain. This has been part of our DNA from the very beginning. Our first collection is setting the tone towards a supreme focus on sustainable procedures. 
Within this article we aim to bring transparency into the environmental and social design of collection Zero: 
All materials used for the production of our TOC-pieces are sourced locally from northern Germany. Fabrics, yarns, buttons and cuffs are certified by the worldwide known standards of OEKO-TEX. The seal ensures that all materials come from an environmentally friendly production procedure at upstream companies. In addition to our raw materials, all packaging components such as cardboards, product foil and dust bags are OEKO-TEX certified as well. We are proud to say, that therefore all materials used in the making of our products meet sustainability matters to the best of our abilities.
The growing interest in sustainability issues is very much in line with our corporate strategy. For Complective this means keeping the production close in range and building business relationships near our home in Cologne. Designing 'Tone of Concrete', we closely worked together with our tailor and sewer Serpil, who mastered our cuts and helped us to bring them into production. All embroideries and prints originate just fifteen minutes away from the Complective office location. This way, we ensure quality in every step of production.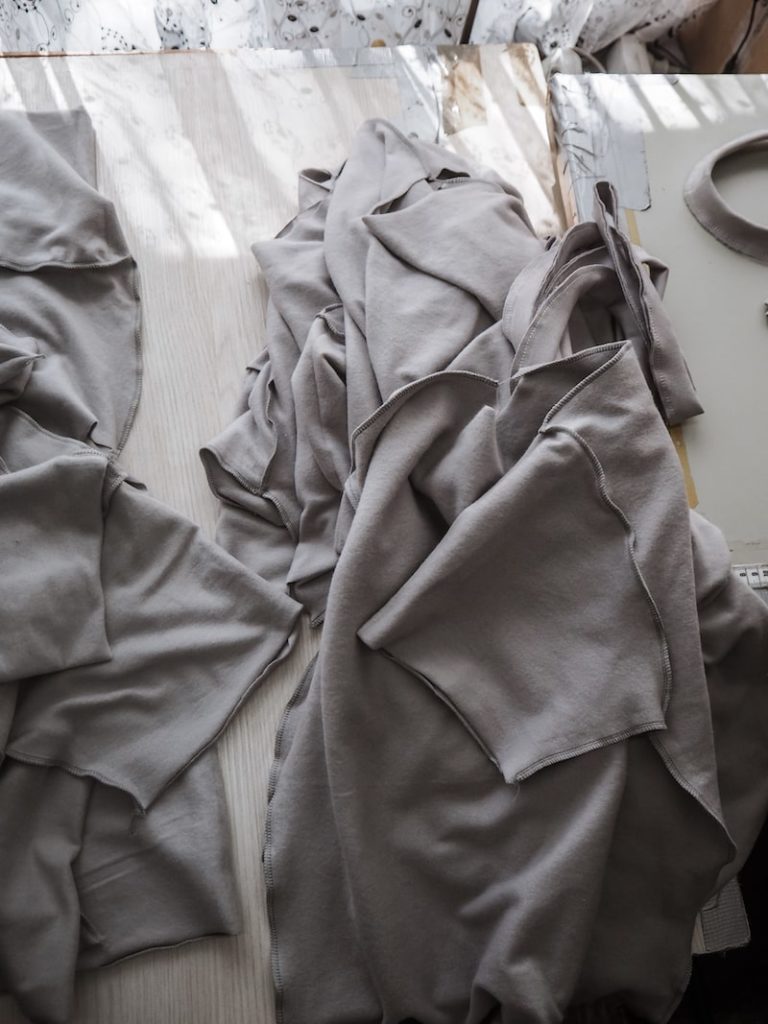 From our point of view, sustainability does not stop at the moment a product you ordered is delivered – at least not for us. By building a cooperation with 'EKO-Punkt' Cologne, we make sure that every packaging material which is used for the delivery will be recycled properly. Therefore, we financially support the process of recycling within our reach and try to raise awareness for a closer look at sustainable work ways. High product quality does not have to come at the cost of our planet. At Complective, we strive to connect both.